Authentic Al Pastor Recipe: A Flavorful Fiesta in Your Mouth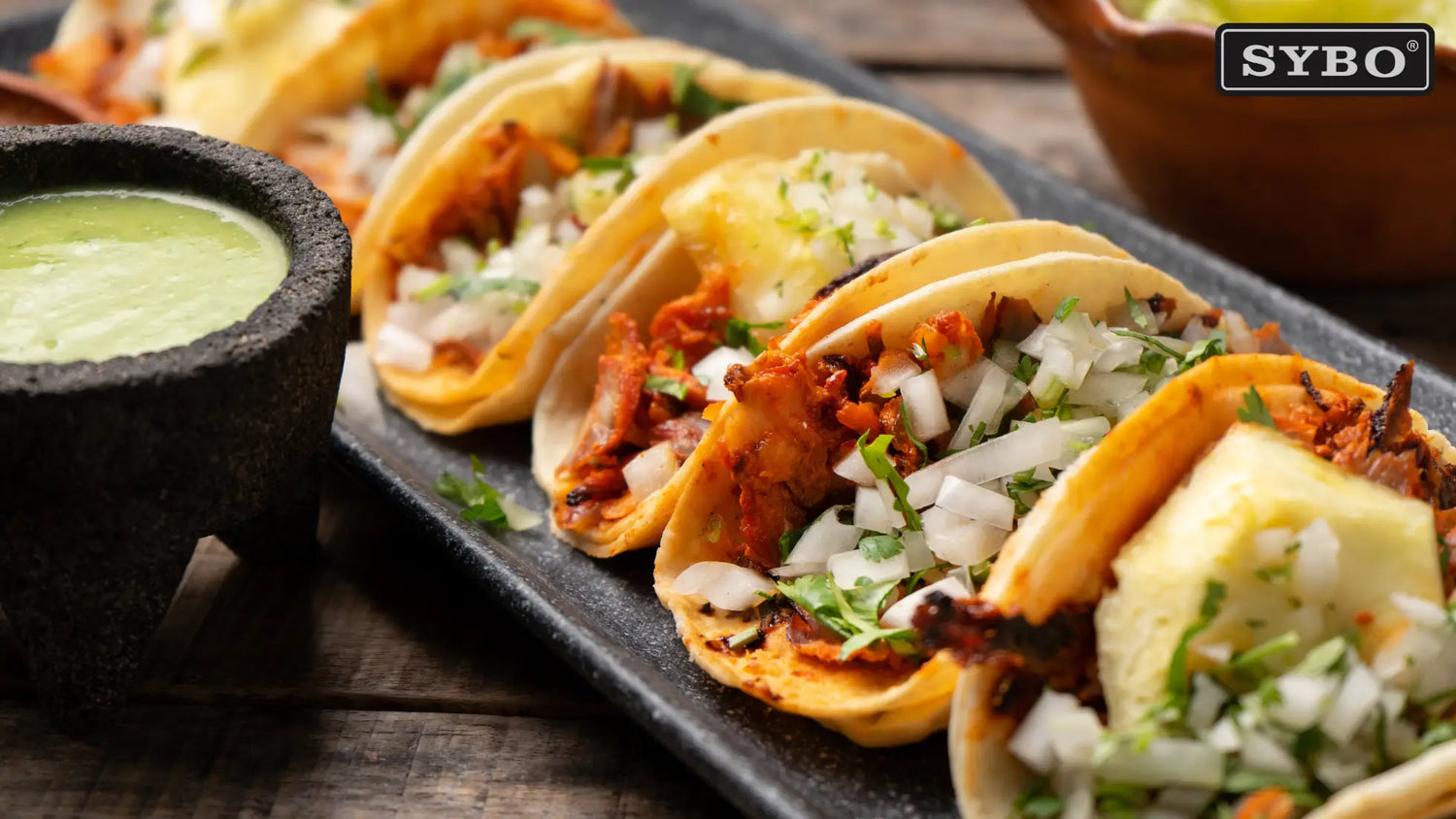 Are you ready to embark on a culinary journey to the vibrant streets of Mexico? We're about to dive into an authentic Al Pastor recipe that will transport your taste buds south of the border. Al Pastor, which means "in the style of the shepherd," is a succulent and savory dish that's a must-try for all food enthusiasts. Let's get started on this flavorful fiesta!
Ingredients 
For the Marinade:
4 dried guajillo chilies, seeded and soaked
2 dried ancho chilies, seeded and soaked
1/2 cup of pineapple juice
1/4 cup of white vinegar
1/4 cup of achiote paste
3 cloves of garlic
1 small onion, roughly chopped
1 teaspoon of ground cumin
1 teaspoon of oregano
1 teaspoon of salt
1/2 teaspoon of black pepper
For the Al Pastor:
2 pounds of boneless pork shoulder, thinly sliced
1/2 fresh pineapple, peeled and cut into chunks
1 small onion, thinly sliced
2 tablespoons of vegetable oil
To Serve:
Corn tortillas
Fresh cilantro leaves
Sliced radishes
Lime wedges
Salsa (Green Salsa Recipe) 
Sliced radishes
Lets Get Cooking! 

1. Prepare the Marinade:
In a SYBO blender, combine the soaked guajillo and ancho chilies, pineapple juice, white vinegar, achiote paste, garlic, chopped onion, cumin, oregano, salt, and black pepper. Blend until you have a smooth and vibrant marinade.
2. Marinate the Pork:
Place the thinly sliced pork in a bowl or a resealable plastic bag.
Pour the marinade over the pork, ensuring it's evenly coated.
Seal the bag (if using) and refrigerate for at least 2 hours, or preferably overnight, to let the flavors meld.
3. Prepare the Al Pastor:
In a skillet, heat the vegetable oil over medium-high heat.
Add the marinated pork and cook until it's caramelized and cooked through.
Add the pineapple chunks and sliced onion to the skillet, cooking until they're slightly charred and caramelized.
4. Serve:
Warm your corn tortillas in a tortilla warmer or on a griddle. Serve the Al Pastor on the tortillas, topping them with fresh cilantro, diced onions, salsa, sliced radishes and a squeeze of lime.

With the help of your SYBO Kitchen appliances, you've just created a mouthwatering and authentic Al Pastor feast. This flavorful dish combines the richness of pork with the sweet and smoky notes of pineapple and the earthy, spicy flavors of the marinade. Enjoy your homemade Al Pastor tacos with family and friends, and bring the vibrant spirit of Mexican street food right to your kitchen. Buena comida!

Remember to adjust the ingredient quantities and cooking times based on the number of servings you need. Enjoy your culinary adventure, and savor every bite of this delicious Al Pastor recipe!